I remember visiting these stores some time in the late 80s to buy a small safe for the office of the bank where I worked. They seemed old fashioned and dusty even back then.
Besides the pleasingly verdant and extensive moss growth, there is a small tree clinging onto the side of this wonderful example of architecture.
The history of the area (in an urban context) dates back to around the mid 16th century – read more here.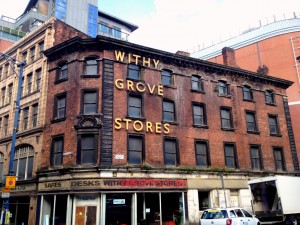 Close up of the tree: